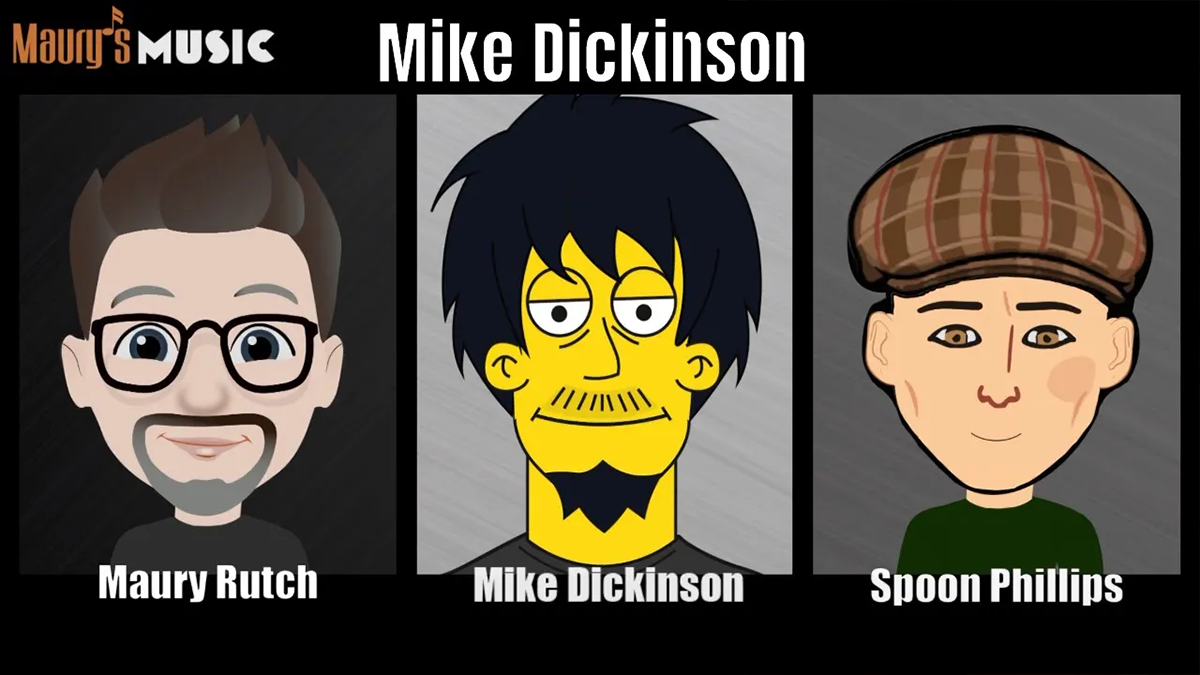 Ever since Tim Teel was our guest, many months ago, Maury's Music has been trying to land another big fish from Martin Guitar for "Martins & More", and we finally did it! Michael Dickinson is a very good friend of Maury and Spoon who has worked at C. F. Martin & Company for over 30 years. Today, he spends most of his time procuring wonderful tonewoods from around the world as Martin's Exotic and Sustainable Wood Buyer. Due to his unmatchable knowledge of Martin history, he was also given the responsibility of sourcing and buying rare vintage instruments for the Martin Museum.

A native of Nazareth, Pennsylvania, Michael is a third-generation Martin employee, following in the footsteps of his mother and grandfather (and sister) - something Spoon forgot to mention in the podcast! He has his college degree in Business, but he is one of the lucky ones whose business is based in what he loves most – guitars and wonderful wood.

We hope you enjoy these insider stories and setting the record straight on Martin tonewoods, and we look forward to reading your comments and questions under the YouTube version of this podcast.