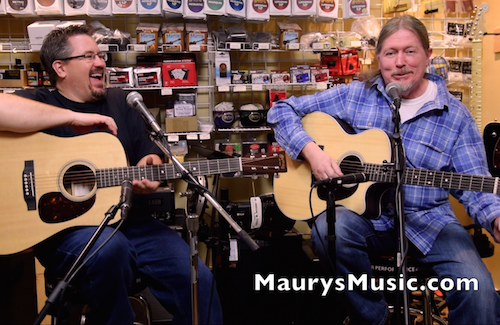 ENCORE! 2/13/17 - Chris dropped by for a Snark tuner and we talked him into jamming some Dylan. Maury's playing a Martin D-16GT and Chris is playing a Martin GPCPA4 Rosewood. Thanks for dropping by!
​
Sounds terrific! Great job on a great song, guys.
Posted by
Marshall
on
02/13/2017 - 07:58 PM
Thanks Marshall!!
Posted by
Maury
on
02/14/2017 - 11:43 AM
Sounds great guys! Chris is such a talented and nice guy. Best Guitar teacher ever!
Posted by
Rosemaart McGeehan
on
02/16/2017 - 06:03 PM