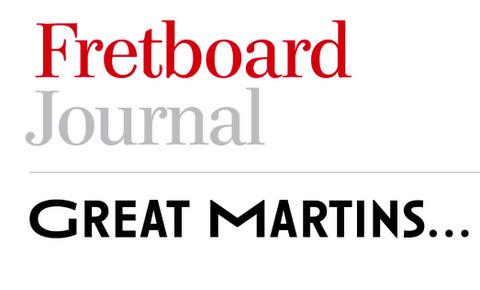 We've teamed up with our friends at the Fretboard Journal to bring you some wonderful new footage. Great Martins is a new series dedicated to bringing you unique examples of great Martin guitars and the interesting stories that go along with them. The Fretboard Journal magazine is known for publishing big, beautiful photos of rare acoustic instruments. With the new video series Great Martins, we get to hear some of these instruments, too. In our first installment, we take a quick look at a 1936 Martin D-18 and put it in the hands of noted Seattle musician Eli West. West talks about the guitar briefly and then puts it through its paces on "John Riley the Shepherd."

Great Martins is proudly sponsored by Maury's Music.


If you're looking for a more affordable "vintage-sounding" Martin guitar, check out Martin's Authentic Series and make your own memories!

Own a Vintage Martin or Martin Authentic guitar? Tell us about it! You've earned the bragging rights ; )