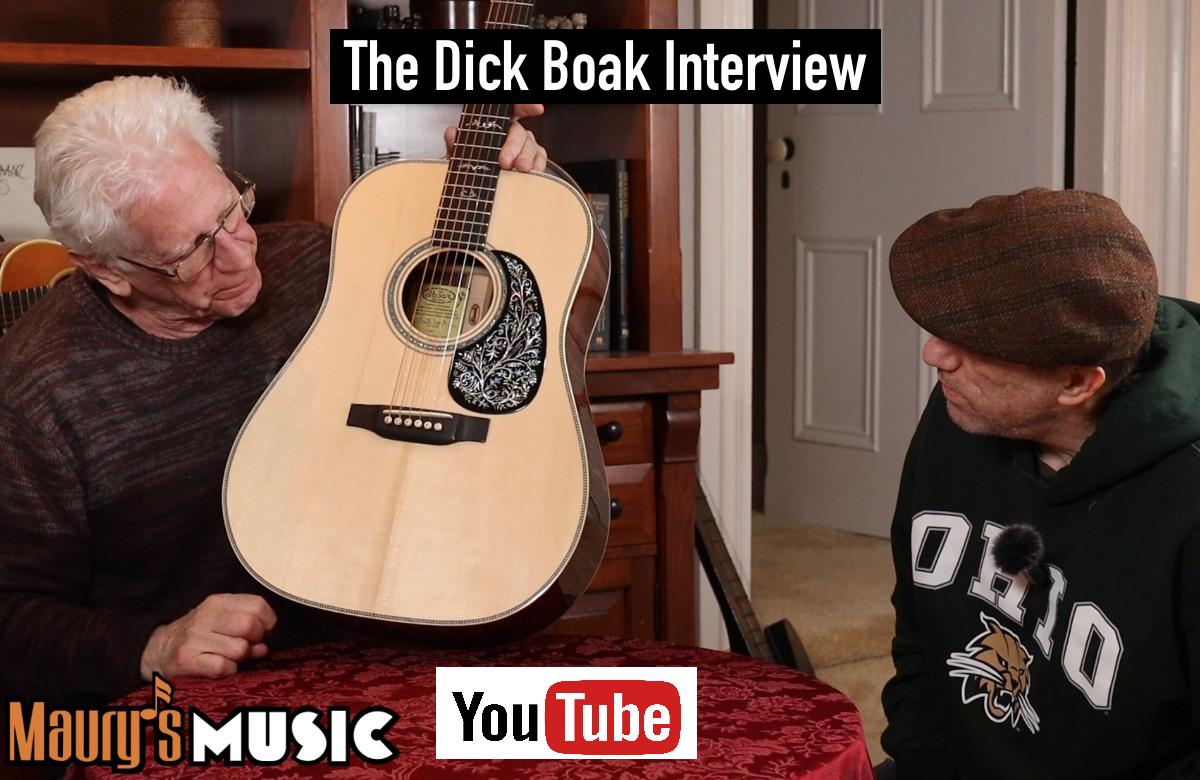 On Friday, Martin 24, 2023, Maury and Spoon traveled to Nazareth, PA for a very special podcast at the home of Dick Boak. The venerable living legend sat down for a fascinating chat about his lifelong love of making guitars and similar instruments, beginning in his childhood, on through his 30-plus year career at C. F. Martin & Co., and featuring some of the many guitars Dick has built at his home workshop.


His latest project is a series of acoustic guitars made with high-quality spruce for the back, sides, top, and neck! He likes to call them his Spruce Geese, inspired by the famous airplane called the Spruce Goose, which was designed by and made for the eccentric billionaire and intrepid aviator Howard Hughes.

You will delight in the many anecdotes Dick Boak shares, about how he went from a young dumpster-diver scrounging wood scraps behind the Martin factory to Martin employee who had a unique and close relationship with C. F. Martin III, grandfather of current Executive Chairman Chris Martin. And the many hats he has worn at Martin Guitars over the years.


You hear about some of the amazing tonewoods that Dick set aside over the decades and the guitars he eventually created with them. And then you will get to see and hear Spoon Phillips sampling some of those amazing instruments.

Ultimately, you will join Dick, Maury, and Spoon for an exclusive exploration of Dick Boak's private workshop where he continues to create unique guitars, for his guitarist friends like John Mayer and Steve Miller, and just possibly some that may be made available for sale at some future date.
A very heartfelt thank you goes out to Dick for his generous hospitality, and for his many years of friendship, and contributions to modern American music.